Jul 18 2018 8:23PM GMT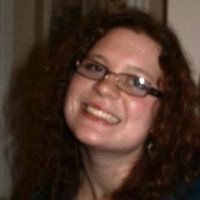 Profile: Kaitlin Herbert
Tags:
Unified communications as a service (UCaaS) is a cloud delivery model that offers a variety of communication and collaboration applications and services, including enterprise messaging, presence technology, online meetings, team collaboration, telephony and video conferencing. Continued…
Quote of the Day
"UCaaS offers faster turn-up times, easier access to emerging collaboration capabilities and the ability for customers to shift internal IT staff into more strategic roles." – Irwin Lazar
Learning Center
Evaluating UCaaS providers: How to choose the right one
In this complex market, careful evaluation of UCaaS providers is essential. Learn how to understand market offerings and choose the best for your business.
Unified communications as a service: The next generation
Unified communications as a service offerings are becoming more customizable and are incorporating emerging technologies such as artificial intelligence. These next-generation products offer new opportunities for channel partners.
CPaaS vs. UCaaS platform: Which should you choose?
When deciding between CPaaS vs. UCaaS platforms, look at how the two technologies can be used together, rather than as separate communications products.
Should your unified communications strategy include UCaaS?
UC as a service should be considered in any unified communications strategy. Though, as UCaaS offerings expand, sorting out the market can get complex.
Midmarket enterprises push UCaaS platform adoption
Midmarket enterprises looking to improve collaboration are turning to UCaaS platform deployments, according to a recent Gartner report.
Trending Terms
presence technology
video conference
CPaaS
single tenancy
multi-tenancy
telephony
Quiz Yourself
If the client ________ a meeting, we would have reserved a telepresence room.
a. requested
b. had requested
Answer