Jan 17 2018 3:07AM GMT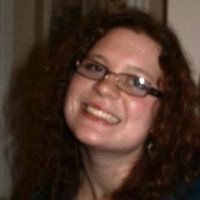 Profile: Kaitlin Herbert
Tags:
Transport Layer Security (TLS) is a protocol that provides privacy and data integrity between two communicating applications. Continued…
Quote of the Day
"TLS and SSL have defined secure communications on the internet for decades. They enable everything from secure browsing to e-commerce to secure banking. Together, they are the backbone of the connected world." – Ed Moyle
Learning Center
TLS 1.3: What it means for enterprise cloud use
TLS 1.3 is only in draft form right now, but it could potentially have a huge impact on cloud users and the monitoring controls they use.
HTTPS interception gets a bad rap; now what?
Should products intercept TLS connections to gain visibility into network traffic? Recent data on HTTPS interception, and U.S.-CERT, warn against it.
Official TLS 1.3 release date: Still waiting, and that's OK
Protocol scrutiny is good for the upcoming TLS 1.3 update as the process continues to expose, and fix, problems.
TLS client authentication ensures secure IoT connection
An expert said TLS client authentication could be used to ensure better IoT security with the thousands of IoT devices coming to market.
Why do HTTPS interception tools weaken TLS security?
HTTPS interception can weaken TLS security, even though it is supposed to protect websites. Here's a look at how that works and what to do about it.
Trending Terms
Secure Sockets Layer
backward compatible
Heartbleed
POODLE attack
OpenSSL
HTTPS
Writing for Business
Many organizations don't give encryption a thought until they suffer a data _______.
a. breach
b. breech
Answer