Oct 10 2018 8:20PM GMT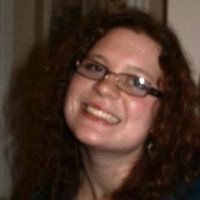 Profile: Kaitlin Herbert
Tags:
A translation lookaside buffer (TLB) is a memory cache that stores recent translations of virtual memory to physical addresses for faster retrieval. Continued…
Quote of the Day
"TLB-splitting segregates the portion of a computer's memory where a program stores its data from the portion where it stores its own code's instructions." – Michael Cobb
Learning Center
How does TLBleed abuse the Hyper-Threading feature in Intel chips?
TLBleed exploits use Intel's HTT feature to leak data. Learn how hackers could use this new side-channel attack to obtain sensitive memory information.
TLBleed attack can extract signing keys, but exploit is difficult
Researchers discovered a side-channel attack, named TLBleed, that abuses the Hyper-Threading feature of Intel chips. But Intel said customers should be immune, even without a patch.
Virtualization isn't perfect, but SLAT minimizes hypervisor overhead
Second Level Address Translation can help reduce hypervisor overhead, but you may need to check for SLAT support on existing systems and enable support in the BIOS.
CPU features you need for virtualization
CPU features are critical to hypervisor performance. Choosing the right hardware can ensure your virtualized workloads run at peak performance.
Can a new encryption trick prevent reverse engineering?
Learn about Hardened Anti-Reverse Engineering System, or HARES, which cannot exactly prevent reverse engineering, but makes it a little tougher for attackers to complete.
Trending Terms
virtual memory
cache thrash
second-level address translation
physical to virtual
hypervisor
cache
Quiz Yourself
There are three major areas of __________ network virtualization, storage virtualization and server virtualization.
a. virtualization;
b. virtualization:
Answer