Jan 12 2018 3:01AM GMT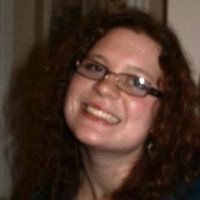 Profile: Kaitlin Herbert
Tags:
A time series chart, also called a times series graph or time series plot, is a data visualization tool that illustrates data points at successive intervals of time. Continued…
Quote of the Day
"Time-series monitoring tools include the open source project Prometheus, which is popular among Kubernetes shops, as well as commercial offerings from InfluxData and Wavefront, the latter of which VMware acquired last year." – Beth Pariseau
Learning Center
Time-series monitoring tools give high-resolution view of IT
Time-series monitoring tools offer enterprise IT a more nuanced and multidimensional view of infrastructure than traditional tools.
Prometheus 2.0 tweaks Kubernetes monitoring, data storage
A rewritten storage engine in Prometheus 2.0 makes the open source utility more scalable and reliable for Kubernetes monitoring in production.
What are some basics for monitoring microservices?
Monitoring microservices deployments is an important task in the cloud. Amazon CloudWatch lets IT teams track performance and address issues using alarms or events.
Basho: why the IoT needs a time series database
NoSQL database company Basho is in update mode for its Riak TS product, which is now freely available on an open source basis — for free.
Log analysis tool keeps Washington Post news apps on time
A log analysis tool integration with AWS Lambda helps The Washington Post's mobile app dev team stay on top of IT operations.
Trending Terms
fever chart
data visualization
advanced analytics
log management
database activity monitoring
sparkline
Writing for Business
The ability to visualize data is important now and will only become _______ in the future.
a. more so
b. moreso
Answer