Jun 2 2017 5:58PM GMT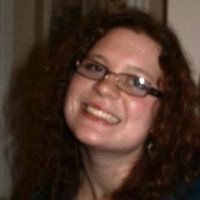 Profile: Kaitlin Herbert
Tags:
The Paris Agreement is an international treaty intended to reduce the emission of greenhouse gases. Continued…
Quote of the Day
"Since the Paris Agreement is basically a set of guidelines around greenhouse gas emissions with no legal force, each country can pick and choose what it does or doesn't do." – Clive Longbottom
Learning Center
How machine learning improves energy consumption
Machine learning stands to have an incredibly powerful opportunity to transform the way we globally produce and consume energy.
Green data centers: Identifying truly energy-efficient data centers
People increasingly perceive data centers as energy hogs, prompting technology vendors to position their products as sustainably made or "green."
Energy-efficient Europe: How the datacentre sector is keeping it clean
The editors at our sister site, Computer Weekly, take a look at how the datacentre sector is responding to environmental concerns.
Green IT storage services guide: Evaluating storage options
This green IT storage services guide offers resources including tips, podcasts and FAQs that will help channel clients conserve energy and cut costs.
Data center metrics to gauge energy, cooling efficiency
The Greed Grid Performance Indicator (PI) complements existing approaches by combining PUE, IT thermal compliance and IT thermal resilience.
Trending Terms
greenhouse gas
Kyoto Protocol
greenhouse effect
renewable energy
carbon footprint
green data center
The Green Grid
green procurement
green cloud
Writing for Business
Our company is using Blockchain to document funding for ______ green initiatives.
a. its
b. it`s
c. its'
Answer