Mar 28 2017 4:14PM GMT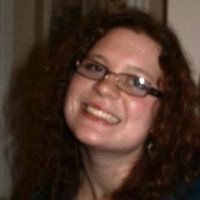 Profile: Kaitlin Herbert
Tags:
In software development, technical debt is a metaphor equating Extreme Programming's incremental, get-something-started approach with the acquisition of money through a loan. Continued…
Quote of the Day
"Doing things the quick-and-dirty way can create quick-and-dirty code snippets, which can add up to big technical debt across a large program." – Christopher Tozzi
Learning Center
Five ways to reduce technical debt, rework costs in Agile, DevOps
Need to lower the cost of software development? The first step is to reduce technical debt, according to five experts.
Why technical debt management tops the list of developer pain points
"Demand for rapid app and microservices delivery makes technical debt management developers' top pain point.
Tighten IT operations control with a DevOps feedback loop
DevOps adopters share how IT operations control benefits from DevOps feedback loops, as well as platform and application reduction.
What is meant by the term "technical debt"?
Agile expert Lisa Crispin explains what is meant by "technical debt" and how teams can address the resulting sub-standard code before it gets out of control.
Technical debt: What is it and why should CIOs care?
In this story, CIOs and senior managers will hear from three industry experts who explain what technical debt is, why it occurs and what leaders can do now to address this business risk.
Trending Terms
refactoring
tipping point
sunk-cost effect
DevOps
agile software development
Writing for Business
According to Mike Cohn, Agile planning ___________ change by recognizing that it will occur.
A. accommodates
B. accomodates
Answer