Jun 21 2018 8:41PM GMT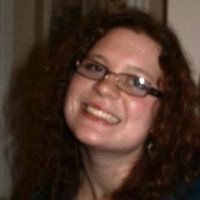 Profile: Kaitlin Herbert
Tags:
A talent pipeline is a group of job candidates who are able to immediately step in and fill an open position. Continued…
Quote of the Day
"Because jobs are changing so fast, you're going to need talent with core skills and agility to pick up and go from one department and function to another." – Jeanne Meister
Learning Center
Recruiting with social media: Tips, tools and challenges
With the labor market tightening across all sectors, attracting top talent requires companies and their HR departments to get creative — and modern. Enter recruiting with social media. Here's a look at how to do it right.
Four strategies for boosting diversity and inclusion in the workplace
Diversity and inclusion in the workplace are becoming more important than ever. Here's advice from Fidelity Investments on diverse recruiting, why inclusion matters the most, what kinds of groups boost diversity and inclusion, and why technology is so important.
See what the best talent management software is for you
We've broken down vendors like Cornerstone OnDemand, SAP SuccessFactors and Talentsoft to help you decide what the best talent management software is for you.
Why the talent management revolution pivots on AI for HR
Future workplace trends expert Jeanne Meister believes AI for HR will be the biggest technology disruptor in talent management. Here's how to prepare.
What HR must know about recruiting analytics
Recruiting analytics can help HR source the best candidates. Using machine learning, deep learning, predictive analytics and other technologies, new tools are discovering trends and helping to make predictions.
Trending Terms
talent network
human capital management
workforce planning
talent analytics
applicant tracking system
recruitment management system
Writing for Business
The message from human resources asked if she could come for an interview __________ next week.
a. someday
b. some day
Answer