Oct 16 2018 4:43PM GMT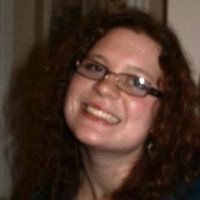 Profile: Kaitlin Herbert
Tags:
A talent pipeline is a group of job candidates who are able to immediately step in and fill an open position. Continued…
Quote of the Day
"Because jobs are changing so fast, you're going to need talent with core skills and agility to pick up and go from one department and function to another." – Jeanne Meister
Learning Center
At its Talent Connect, LinkedIn unveils ATS and broad strategy
LinkedIn announced at its Talent Connect conference an applicant tracking system that aims at small and midsize businesses. Meanwhile, for enterprise users, LinkedIn will work further on integrations, including with Oracle's HCM cloud systems.
How HR can improve the candidate experience in recruitment
The candidate experience in recruitment is an HR trend that has larger implications for the company. Here's what it is and how to improve it.
Foot Locker improves its candidate experience and hiring
Foot Locker, a major retailer, has adopted a new talent management system with the goal of improving its candidate experience, as well as automating some functions. It's also using personality assessments.
Heading into 2018, HR tech market remains hot and competitive
HR tech market investments in applicant tracking systems are expected to rise in 2018 and recruiting tech to be in demand. Midmarket offers room for growth.
Talent assessment tool helps restaurants save in hiring and training
The operator of O'Charley's and Ninety Nine Restaurant & Pub screens job applicants with the OutMatch talent assessment tool to predict the best hires.
Trending Terms
candidate relationship management
recruitment management system
candidate experience
applicant tracking system
HR technology
digital HR
Quiz Yourself
The successful candidate will have a ___________ in Communications.
a. master's degree
b. masters degree
Answer