---
August 29, 2017 4:17 PM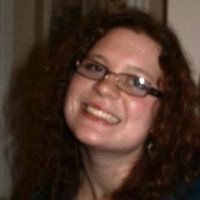 Profile: Kaitlin Herbert
Cloud storage
,
Storage array
The Melbourne shuffle algorithm is a sequence of actions intended to obscure the patterns by which cloud-based data is accessed. Continued… Quote of the Day
"The Melbourne Shuffle is...
January 24, 2017 10:17 PM
Cloud storage
,
Hybrid cloud
Hybrid cloud storage is an approach to managing storage that uses both local and off-site resources. Continued... Quote of the Day
"By offering lower costs, higher performance and...
---
October 13, 2016 6:38 PM
Cloud infrastructure
,
Cloud storage
A cloud storage infrastructure is the hardware and software framework that supports the computing requirements of a private or public cloud storage service. Both public and private cloud storage infrastructures are known for their elasticity, scalability and flexibility.
---