Apr 20 2017 1:57PM GMT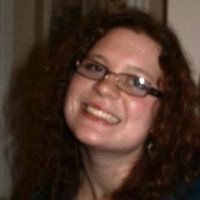 Profile: Kaitlin Herbert
Tags:
System Center Virtual Machine Manager (SCVMM 2012) is Microsoft's virtualization management product. Several core components make up the foundation for SCVMM's more advanced functionalities: manager server, library server, manager database, administrator console and virtual machine host. Continued…
Quote of the Day
"SCVMM templates and SCVMM service templates can help deploy production VMs and grouped VMs quickly. They can also redeploy VMs, if there are issues with existing VMs." – Nirmal Sharma
Learning Center
Use PowerShell to export, back up SCVMM service templates
Use these simple PowerShell cmdlets to query and export all of the service templates you've created in SCVMM by name with associated details.
SCVMM 2016 tips: Hot adding vNIC and modifying memory for running VMs
Learn how to hot add virtual network interface cards and modify memory for a running VM in SCVMM 2016 through PowerShell cmdlets.
Set VM failover priority levels with SCVMM
By setting VM failover priority through SCVMM, you can ensure that your most important VMs will receive the resources they need in a failover situation.
Wrangling your Hyper-V nodes into an SCVMM cluster
From creating the proper conditions for Hyper-V nodes to setting up storage devices, in order to deploy highly available Hyper-V clusters with SCVMM, you'll need to lay the right groundwork first.
SCVMM 2012 R2: Exploring storage support options for virtualization
SCVMM provides an easy way to manage storage by means of storage classification.
Trending Terms
private cloud
Microsoft System Center 2012
virtual machine
Microsoft Hyper-V 3.0
VMware vSphere
systems management
PowerShell
Writing for Business
The book "Virtualization for Dummies" provides a ___________ explanation of virtualization that helps readers achieve a basic level of understanding.
a. simplified
b. simplistic
Answer