Aug 3 2017 5:45PM GMT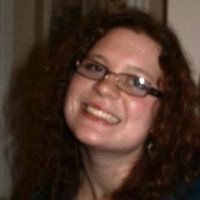 Profile: Kaitlin Herbert
Tags:
A system administrator (sysadmin) in information technology (IT) is a person who supports a multi-user computing environment and ensures continuous, optimal performance of IT services and support systems. Continued…
Quote of the Day
"System administrator responsibilities require that the sysadmin be something of a jack of all trades when it comes to system and network administration and management." – Ed Tittel
Learning Center
IT leaders: How the systems administrator role can stay relevant
The traditional systems administrator role is upended by the cloud. IT leaders say those employees can remain relevant, and it starts with learning to code.
What system administrator responsibilities are paramount today?
System administrator responsibilities can cover a broad set of functions ranging from managing an SMB LAN to caring for a complex data center network.
Managing containers challenges system administrator responsibilities
Managing containers is becoming an important aspect of system administrator responsibilities, as container adoption becomes widespread.
How the virtualization system administrator job is changing
The system administrator job has changed over the years, and now requires a candidate with a diverse set of technical skills and a flexible disposition.
New IT job requirements include soft skills, business acumen
IT job requirements have undergone some serious changes over the past year, and job applicants would be wise to update their skill sets accordingly.
Trending Terms
data center administrator
sysop
patch management
virtualization administrator
MCSA
network operating system
Writing for Business
The system administrator's question was "Will the cost savings of a multi-user environment make up for the difficulty of deploying ____
a. it?"
b. it"?
Answer