Dec 3 2018 7:23PM GMT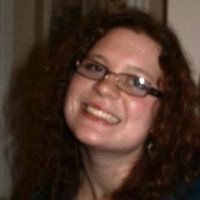 Profile: Kaitlin Herbert
Tags:
Synthetic monitoring is the use of software to simulate user interaction with a given system. Continued…
Quote of the Day
"Development teams who want to do synthetic monitoring have to make some decisions regarding staffing and tooling." – Justin Rohrman
Learning Center
Use these shift-right methods to test code in production
From synthetic accounts to feature flags and rolling deployments, it's no longer improper to test code in production. But be mindful of the potential security risks and deployment challenges.
How to get started with synthetic monitoring
Get a better understanding of monitoring tools, specifically why synthetic monitoring can improve an end-user experience.
Why testing in production is going to be the next big thing
Manual testers used to think their jobs stopped at app release. Not anymore. Expert Gerie Owen explains why testing in production is vital today.
Nine end-user experience monitoring tools to know
End-user experience monitoring tools can help IT shops pinpoint and resolve problems faster. Find out how to navigate the cluttered market.
UX design exerts greater impact on application development
Designing for quality user experience and testing results is a complicated process for designers, testers, UX design experts and the business side.
Trending Terms
application performance monitoring
smoke testing
continuous delivery
canary testing
end-to-end testing
automated test equipment
Quiz Yourself
The purpose of regression testing is to ______ that the software continues to function as expected under specific conditions.
a. ensure
b. assure
Answer