Mar 7 2018 6:39PM GMT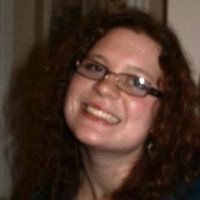 Profile: Kaitlin Herbert
Tags:
Synthetic data is information that's artificially manufactured rather than generated by real-world events. Continued…
Quote of the Day
"Synthetic data can be valuable in situations where data is restricted, sensitive or subject to regulatory compliance." – David Schatsky
Learning Center
Expert panel warns developers to beware of AI bias
Developers who build AI applications must be on the lookout for AI bias that seems to be inevitable in the current crop of systems.
Synthetic data could ease the burden of training data for AI models
Synthetic data is artificially manufactured training data designed to work as effectively as the real thing.
Big data throws big biases into machine learning data sets
Data bias in machine learning data sets is a big problem for AI, and correcting it is no small feat.
At AI World, 'black cat' problems and data mysteries abound
At the recent AI World event, Dun & Bradstreet's Anthony Scriffignano explains why AI explorations are akin to searching for black cats in a dark room.
How to win in the AI era? For now, it's all about the data
In today's AI era, data is what will separate winners from losers in the race to exploit artificial intelligence, according to deep learning pioneer Andrew Ng.
Trending Terms
algorithmic accountability
deep learning
machine vision
data scientist
DevOps
machine learning
Writing for Business
Some employees fear that computers will take over their jobs with the _______ of machine learning, but that is not the case.
a. raise
b. rise
Answer