Nov 8 2018 6:11PM GMT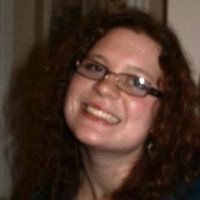 Profile: Kaitlin Herbert
Tags:
SWOT analysis (strengths, weaknesses, opportunities and threats analysis) is a brainstorming exercise for helping to identify what internal and external factors will impact the ability of a project, product, place or person to be successful. Continued…
Quote of the Day
"Successful completion of the strategic planning process means the newly implemented strategies must be periodically evaluated and updated as needed." – Paul Kirvan
Learning Center
Your business continuity process can enhance strategic planning
Learn how activities performed in your business continuity process can foster long-term strategic planning. We note the five areas where a business impact analysis can add value.
What-if business planning simulation at its predictive best
As analytics gets more advanced, the ease with which large-scale what-if planning simulation in business can be implemented is increasing.
Enterprise digital transformation: How CIOs can drive business growth
Stephen Hamrick, vice president of product management for SAP Jam, explains how enterprise digital transformation is changing the role of the CIO in business process development.
CIO playbook for 2018: Leading analysts break down the trends
What's in the 2018 CIO playbook? Ten leading analysts lay out the top issues: Read what they say about cloud consolidation, networks, API management and more.
CMS analytics arms businesses with a strategic planning edge
CMS analytics helps large enterprises get business value from unstructured data in their networks, delivering content to the people who need it.
Trending Terms
competitive advantage
strategic management
strategic planning
organizational goals
Porter's Five Forces
crossfunctional
Quiz Yourself
Digital transformation is tied to the broader trend of business transformation and takes ______ to take hold.
a. awhile
b. a while
Answer