Jan 27 2017 5:10PM GMT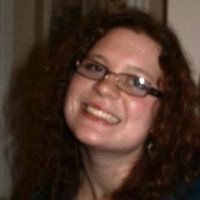 Profile: Kaitlin Herbert
Tags:
Supply chain visibility (SCV) is the ability of parts, components or products in transit to be tracked from the manufacturer to their final destination. The goal of SCV is to improve and strengthen the supply chain by making data readily available to all stakeholders, including the customer. Continued…
Quote of the Day
"Manufacturers need supply chain visibility software to stay ahead of issues in the supply chain. This visibility is even more crucial in ever-changing global manufacturing environments." – Christine Cignoli
Learning Center
Blockchain not a panacea for supply chain traceability, transparency
The hype around blockchain says it's the perfect tool to ensure supply chain traceability and transparency. We asked the experts to weigh in.
Achieving strong supply chain visibility
Read advice on why ERP systems alone can't provide supply chain visibility. Learn how supply chain visibility is changing.
The changing face of supply chain visibility
Learn how to prove the value of supply chain visibility and how to build a business case for projects.
Deciding whether to buy supply chain visibility software
Thinking of buying supply chain visibility software? Learn more about what to look for, and how a variety of vendors and product categories tout the benefits to supply chain visibility software.
Quick payback supply chain visibility projects
Rather than try for end-to-end visibility across the supply chain, experts recommend defining the first project around a primary pain point and scaling future efforts from there.
Trending Terms
planogram
inventory turns
supply chain
supply chain risk management
distribution channel
traceability
Writing for Business
Supply chain visibility can help manufacturers in managing _______ periods of inbound and outbound activity.
A. peak
B. peek
C. pique
Answer