Sep 21 2018 7:06PM GMT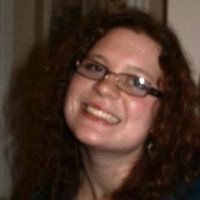 Profile: Kaitlin Herbert
Tags:
Supervised learning, in the context of artificial intelligence (AI) and machine learning, is a type of system in which both input and desired output data are provided. Continued…
Quote of the Day
"Software developers in organizations that pursue an ML/AI strategy must know what is involved in supervised machine learning to become part of the process." – Torsten Volk
Learning Center
How to make a wise machine learning platforms comparison
Making an effective machine learning platforms comparison begins with identifying important machine learning platform features, including data, automation, integration and ease of use. Organizations should also examine algorithm and model support.
What developers must know about supervised machine learning
An ML/AI process can only get so far teaching itself. Expert Torsten Volk outlines how developers perform supervised machine learning.
What do businesses do with the top machine learning platforms?
It sounds like the stuff of sci-fi, but machine learning is everywhere. The top machine learning platforms enable everyday technologies like recommendation engines, chatbots, email spam filters and even self-driving cars.
Machine learning in networking: What's the next step?
The benefits of machine learning in networking are multifold, but often networks themselves must change to enjoy the advantages.
How to win in the AI era? For now, it's all about the data
In today's AI era, data is what will separate winners from losers in the race to exploit artificial intelligence, according to deep learning pioneer Andrew Ng.
Trending Terms
chatbot
unsupervised learning
AI
expert system
machine learning
support vector machine
reinforcement learning
Quiz Yourself
Some employees fear that computers will take over their jobs with the _______ of machine learning, but that is not the case.
A. raise
B. rise
Answer