Oct 18 2017 7:54PM GMT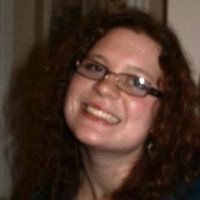 Profile: Kaitlin Herbert
Tags:
Sugging, also spelled SUGGing, is an acronym that stands for "selling under the guise" of research. Continued…
Quote of the Day
"The practice of sugging also undermines the value of true research which is an essential tool for the development of evidence-based policy and decision making." – Jane Frost
Learning Center
Conducting technology market research for new techs, products
Find out how channel partners approach technology market research when considering adding a new technology or product as a business offering.
IT channel sales and marketing strategy for the digital era
Having an effective sales and marketing strategy is essential for every IT channel company in today's world. Here are the ins-and-outs to get you started.
IT and marketing: working together for business success
The IT department builds things that scale and last, while marketing wants the next big thing – and needed it yesterday. How can heads of technology work effectively with marketing? Cliff Saran investigates.
Computer Market Research unveils marketing funds tool for partners
Computer Market Research introduces a tool for managing vendor-provided marketing funds; Ingram Micro expands its ProAV/Digital Signage portfolio; and more channel news.
Smartphones sound the death knell for outbound marketing strategies
The smartphone-saturated consumer market is slowly deflating outbound marketing strategies and telemarketing.
Trending Terms
market research
survey research
data privacy
data sampling
direct marketing
do not call list
Quiz Yourself
This is a performance-based marketing strategy in which one company pays another for referred business.
a. What is recruitment marketing?
b. What is affiliate marketing?
Answer