Oct 25 2018 8:29PM GMT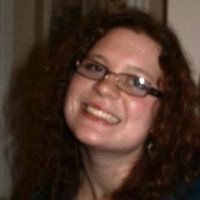 Profile: Kaitlin Herbert
Tags:
A streaming data architecture is an information technology framework that puts the focus on processing data in motion and treats extract-transform-load (ETL) batch processing as just one more event in a continuous stream of events. Continued…
Quote of the Day
"The rise of streaming data architectures is connected with a larger change that is happening: the enterprise is becoming more real time. With streaming data architectures, data can be processed on the fly and no longer needs to be collected in a data store so that queries can be run against it." – Kostas Tzoumas
Learning Center
Big data platform broadens place in analytics architecture
Structured data and streaming analytics are broadening the role of big data platform technologies if the 2018 Strata Data Conference in New York is any indication. This podcast sorts through the signs for users looking to add big data systems to their analytics architectures.
Information architecture applied to big data streaming, AI
Data management expert William McKnight looks at big data streaming, AI and GDPR in an interview. While these issues challenge data professionals, a look at their basic composition can provide a guide to their future status as part of the enterprise information architecture.
Big data tooling rolls with the changing seas of analytics
On the eve of the Strata conference in New York, big data tooling continues to morph. This news story tracks some recent product activity of noted Hadoop vendors, uncovering the paths they're taking from alternative data warehousing to full-fledged big data analytics systems.
Streaming data analytics puts real-time pressure on project teams
Streaming data analytics systems give companies useful information in real time, but a plethora of technology options complicates efforts to build them.
5 trends driving the big data evolution
Big data evolution stems from factors like the convergence of structured and unstructured data platforms, practical machine learning and cheaper compute resources that have brought big data use into the mainstream. It's time to pay attention to big data trends and put the technologies to use.
Trending Terms
extract, transform, load
batch
real-time analytics
Apache Flink
event-driven architecture
Apache Spark
event-stream processing
Quiz Yourself
Although big data is getting bigger all the time, much of the data being collected ___ useless.
a. is
b. are
Answer