Sep 13 2017 3:39PM GMT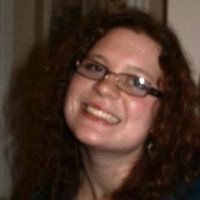 Profile: Kaitlin Herbert
Tags:
A storage snapshot is a set of reference markers for data at a particular point in time. Continued…
Quote of the Day
"Storage snapshots act almost like a rewind feature for admins, enabling them to roll back to uncorrupted versions of data. Unfortunately, they aren't as simple as hitting a button." – Jim O'Reilly
Learning Center
Implement cloud storage snapshots to protect critical data
Cloud storage snapshots let admins roll back to uncorrupted versions of data. Learn how often to take them, and prepare for these potential issues.
Snapshot management tool adds intelligent data management
Copy data management innovator Catalogic updates ECX snapshot management tool to version 2.6, supporting a broader number of databases and file systems.
When does storage snapshot technology work best?
Learn why storage snapshot technology is best equipped for certain rollbacks, and when to use it for application server protection.
Everything you need to know about snapshotting
Jason Buffington looks at how snapshotting works, why storage snapshots matter, different snapshot mechanisms and how to get more from them.
How to choose the right snapshot method
Snapshots and replication are popular data protection tools, but they present challenges. Learn how to find the right snapshot method for your data center.
Trending Terms
data protection
virtual hard disk
disaster recovery
tree structure
continuous data protection
backup
Quiz Yourself
Data _____ is used for long-term data retention of information not needed for everyday operations.
a. archiving
b. backup
Answer