Sep 24 2018 7:13PM GMT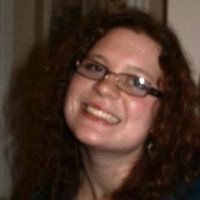 Profile: Kaitlin Herbert
Tags:
Storage at the edge is the collective methods and technologies that capture and retain digital information at the periphery of the network, as close to the originating source as possible. Continued…
Quote of the Day
"Storage at the edge continues to grow in a lot of ways, both for video surveillance, telemetry and actual applications that are being pushed to the edge, such as clickstream analytics happening in near real time." – Greg Schulz
Learning Center
7 key questions IoT storage designers must answer
Don't skip these considerations when planning your organization's IoT storage. Get a complete understanding of your data and how it's collected, processed, analyzed, managed and secured to determine the right kind of storage.
Managing storage for IoT data at the enterprise edge
Managing data storage for IoT applications has businesses and vendors rethinking all the aspects of edge computing in this new age of enormous and endless data generation.
Edge computing technology can ease bandwidth pressure points
Storage professionals weigh in on the benefits of edge computing technology, where it works best and when it should take a back seat. IoT data is one prime use case for storage at the edge.
Fog computing brings new business opportunities and disruptions
As fog computing has to play a role in an IoT world, we need to start talking about the business opportunities and disruptions fog computing will bring.
IoT initiatives and other emerging workloads force data center change
Digital economy trends, such as IoT initiatives and other emerging workloads, are linked to software-defined storage and cloud use that's changing the nature of IT.
Trending Terms
micro-data centers
edge device
edge computing
backup storage device
fog computing
IoT gateway
Quiz Yourself
If you don't _______ your data effectively, you risk losing it.
a. backup
b. back up
Answer