May 2 2017 8:42PM GMT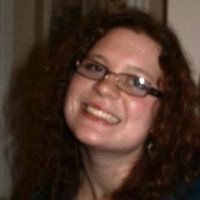 Profile: Kaitlin Herbert
Tags:
A stateless app is an application program that does not save client data generated in one session for use in the next session with that client. Continued…
Quote of the Day
"Stateless apps can scale more gracefully in containers, which are a perfect fit for microservices." – Beth Pariseau
Learning Center
IT industry grapples with Docker container persistent storage
Enterprises are mostly perplexed about Docker container persistent storage, as startups strive to earn their trust.
Stateful applications spark container management debate
Stateful applications are the subject of container management controversy, as enterprises move third-party and legacy apps to new IT architectures.
Container technology's role in storage
Container technology is starting to be deployed more often in data centers today. Now companies should focus on container storage.
Working with microservices framework still a challenge in 2016
Tom Nolle examines how the microservices framework evolved in 2016 and the impacts it has had on enterprise development efforts.
Application containers continue data center invasion
The movement behind application containers doesn't appear to be slowing down anytime soon, but rather is picking up steam.
Trending Terms
containerization
horizontal scalability
offline first
Elastic Load Balancing
persistent storage
Writing for Business
In Kubernetes, a replication controller scales containers horizontally, ensuring there are more or ________ containers to meet the overall application's computing needs.
A. less
B. fewer
Answer