Apr 11 2018 3:35PM GMT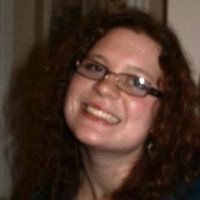 Profile: Kaitlin Herbert
Tags:
A stateful app is a program that saves client data from the activities of one session for use in the next session. The data that is saved is called the application's state. Continued…
Quote of the Day
"While it's difficult to provide hard-and-fast recommendations on how to manage stateful apps in the cloud, there is one universal rule: Never save data within an application component as a program variable." – Tom Nolle
Learning Center
Four options to manage stateful apps in the cloud
A number of factors complicate the management of stateful apps in cloud computing. Review four ways, ranging from load balancing to orchestration, to overcome these challenges.
Stateful applications spark container management debate
Stateful applications are the subject of container management controversy, as enterprises move third-party and legacy apps to new IT architectures.
Containers vs. serverless: IT orgs seek ideal abstraction layer
The containers vs. serverless debate has heated up over the course of 2017, as IT pros search for a balance between control over infrastructure and ease of use.
Kubernetes storage projects dominate CNCF docket
The CNCF will host a Kubernetes storage project, called Rook, as it kicks off plans to improve the container orchestrator's distributed storage features.
Security, stateful app features mark enterprise-friendly Kubernetes release
Kubernetes 1.7 adds new security features and broader support for stateful apps that are sure to appeal to the coveted enterprise market.
Trending Terms
stateless
Web app
stateless app
Kubernetes
flash cookies
scalability
Writing for Business
In Kubernetes, a replication controller scales containers horizontally, ensuring there are more or ________ containers to meet the overall application's computing needs.
A. less
B. fewer
Answer