Aug 27 2019 7:18PM GMT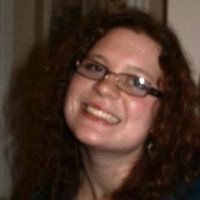 Profile: Kaitlin Herbert
Tags:
SQL (Structured Query Language) is a standardized programming language for relational databases. Continued…
Quote of the Day
"The Presto SQL query engine has found a home in many big data applications. It originated at Facebook, got some help along the way from Teradata, and now is the object of the new Presto Software Foundation." – Jack Vaughan
Learning Center
SQL Server vs. MySQL: Learn the differences
MySQL and Microsoft SQL Server relational databases have pros and cons. Brian Posey discusses both sides of the SQL Server vs. MySQL debate.
Amazon's PartiQL query language eyes all data sources
Customers with complex data landscapes may benefit from the Amazon-developed PartiQL, a SQL-like query language that can tap multiple types of data stores in a unified manner, but performance and adoption beyond AWS customers will be crucial.
SQL Server in Azure database choices and what they offer users
Microsoft offers three options for running SQL Server in Azure cloud systems: SQL Server on an Azure virtual machine, Azure SQL Database and a managed instance version of the latter. Learn about their features to help you decide which SQL Server cloud option works best for your business.
SQL Server database design best practices and tips for DBAs
If your SQL Server database design process misses the mark, your organization won't be able to use Microsoft's database management system to its fullest potential. Get advice on SQL Server development and design best practices to help make the most of your database deployments.
Google database portfolio to include 3 new additions
Three enhancements, including Cloud SQL for Microsoft SQL Server in alpha, federated queries from BigQuery to Cloud SQL and expansion of Elastic Cloud to Japan and Sydney, have been added to the Google database portfolio.
Related Terms
relational database
ANSI
RDBMS
Microsoft SQL Server
MySQL
SQL-on-Hadoop
T-SQL
Quiz Yourself
There's ___ SQL Server tool available to help DBAs with almost any performance issue they may face.
a. a
b. an
Answer