Nov 1 2017 10:13PM GMT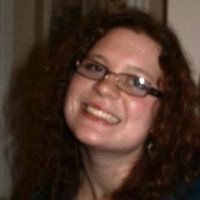 Profile: Kaitlin Herbert
Tags:
Spear phishing is an email-spoofing attack that targets a specific organization or individual, seeking unauthorized access to sensitive information. Continued…
Quote of the Day
"Spear phishing is another core problem for corporations. Cybercriminals use targeted spear phishing of corporations' emails as one of their most common attack vectors." – Ben Cole
Learning Center
The art of the cyber warranty and guaranteeing protection
Jeremiah Grossman of SentinelOne talks with SearchSecurity about what it takes to develop a cyber warranty for threat detection products.
Whaling attacks: Taking phishing attacks to the next level
Whaling attacks are becoming more common. Enterprise threats expert Nick Lewis explains how to mitigate this targeted phishing attack.
Educate users to avert email phishing attacks
As email phishing attacks grow in complexity, they lure unsuspecting users to danger. Admins must communicate threats to improve IT security.
Email attacks that threaten networks and flood inboxes
It might not be as hard as you think to identify a phishing attack. Here are the signs of a phishing attack.
For CIOs, email data security should still be a top priority
In this Q&A, the former U.S. Customs and Border Protection CIO discusses why email data security remains a major threat to U.S. cybersecurity.
Trending Terms
Trojan horse
malware
whaling
social engineering
phishing
email spoofing
Writing for Business
The phishing email warned that unless I updated my contact information, my eBay account would be _________.
a. canceled
b. cancelled
Answer