Apr 14 2017 2:32PM GMT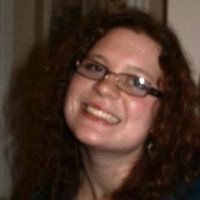 Profile: Kaitlin Herbert
Tags:
Source code is the fundamental component of a computer program that is created by a programmer. Continued…
Quote of the Day
"With the presence of Web applications across virtually every facet of the business, it's important that you do what you can to minimize your security risks. This is where testing your actual source code comes into play." – Kevin Beaver
Learning Center
Commercial code riddled with open source vulnerabilities
Vendors, as well as customers, are blind to unpatched open source vulnerabilities in commercial applications; OpenSSL patches high-severity bugs.
Open source network software promises major industry shifts
Industry experts say open source network software can solve longtime networking problems and frustrations in the enterprise.
How do I deploy secure open source code for cloud?
To ensure you're using a secure open source code for the cloud, check the code's design and documentation, and test for potential vulnerabilities.
Open source code reuse: What are the security implications?
Open source code reuse poses a risk to application security when the code has vulnerabilities. Expert Michael Cobb suggests security measures when reusing code.
Open source code management: How to safely use open source libraries
For enterprise developers to securely use code from open source libraries and frameworks, better open source code management is needed, according to expert Michael Cobb.
Trending Terms
codebase
source code analysis
object code
fork
open source
Writing for Business
Open source describes any software whose source code is in the public domain or that is copyrighted and distributed under an ____________.
a. open source license
b. open-source license
Answer