Apr 24 2018 9:50PM GMT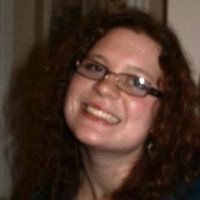 Profile: Kaitlin Herbert
Tags:
Software robotics is the use of bot programs to automate computer tasks normally performed by people. Continued…
Quote of the Day
"Simply put, RPA technology enables companies to automate manual processes across the enterprise using software robots, in turn reducing human error and saving money on labor." – Linda Rosencrance
Learning Center
IoT finds a home in RPA technology
When RPA technology is combined with IoT, companies can optimize processes and better utilize their workforces.
Software robot tech arrives: Are CIOs ready?
Software robot initiatives are rapidly moving from pilots to enterprise deployments that call for greater CIO involvement.
Readying your IT shop for RPA software
What is IT's role in implementing RPA software? It depends. Following a pilot project, Fannie Mae asked its RPA integrator to train its IT team to automate processes across the company. Not every RPA project, however, requires that.
Robotic process automation software unites vendors, partners
As robotic process automation software deployments grow in sophistication, vendors are teaming with channel partners to tap the market opportunity.
Software robots transforming IT services industry
Software robots provide a dual opportunity for IT service providers that help clients use robotic process automation and also deploy it internally.
Trending Terms
robotic process automation
robot economy
bot
IT automation
smart robot
industrial automation
Writing for Business
Some people fear that robots will get out of hand and suggest that we'll get our just _______ because we allowed it to happen.
A. deserts
B. desserts
Answer