Jan 16 2019 4:41PM GMT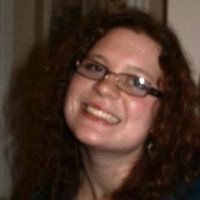 Profile: Kaitlin Herbert
Tags:
Software-defined perimeter (SDP) is a security framework developed by the Cloud Security Alliance (CSA) that controls access to resources based on identity. Continue reading…
Quote of the Day
"The goal of software-defined perimeter is to remove internet-connected devices and applications from public visibility and reduce the surface area for attack." – Lee Doyle
Learning Center
What is a software-defined perimeter, and do I need it?
A software-defined perimeter improves enterprise security by making users and devices invisible to outside attacks. Discover the basics of SDP and learn how it can alleviate common security challenges.
Next-gen automotive cybersecurity with software-defined perimeter and blockchain
Combining a software-defined perimeter with blockchain is an ideal way to secure autonomous vehicles. Movimento Group's Mahbubul Alam explains.
How has software-defined networking security evolved?
Microsegmentation is a vital component of software-defined networking security, and network analytics are tagging along for the ride as well. But SDN can be applied to other security missions like security DMZs and network monitoring.
Software-defined networking security involves 3 factors
When it comes to software-defined networking security, IT teams can cover their backs by addressing three main points: confidentiality, integrity and availability. They should also take the time to consider compliance requirements.
How to improve IoT security and resilience with SD-WAN and SDP
For IoT to move from consumer curiosity to industry workhorse, organizations need confidence in the availability and performance of IoT architectures. Cato Networks' Gur Shatz explains how SD-WAN and SDP can help achieve this.
Trending Terms
Cloud Security Alliance
DMZ
network attack surface
air gapping
software defined networking
network perimeter
Quiz Yourself
The Cloud Security Alliance (CSA) has worked with European officials to support implementation of the _____ privacy and related data use laws and regulations.
A. Unions'
B. Union's
Answer