Jun 6 2017 3:55PM GMT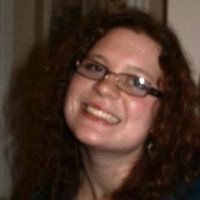 Profile: Kaitlin Herbert
Tags:
Software asset management (SAM) is the administration of processes, policies and procedures that support the procurement, deployment, use, maintenance and disposal of software applications within an organization. Continued…
Quote of the Day
"SAM enables an organization to avoid the risks of being under licensed and forms the foundation for effective software license compliance. It also helps an organization to avoid being over licensed and enjoy the associated cost savings." – Mike Fisher
Learning Center
IT asset management strategy: License compliance and beyond
In this Q&A on IT asset management strategy, read up on the risks of license compliance problems with software companies and how IoT will impact ITAM.
Asset management tools in the modern data center: Advisory Board Q&A
Asset management tools can be difficult to install and use, sometimes complicating data center asset management, according to our Advisory Board.
Recognizing the versatility of IT asset management software
IT asset management software is used to track more than just computer equipment inventories.
Hardware asset management: Tips for channel managers
Hardware asset management may be overlooked, but channel partner managers would do well to focus on this area; tips for getting started.
Software asset management maturity in the age of SaaS
For asset tracking, software as a service is no different from any other type of software licensing – but the process of software asset management needs adapting.
Trending Terms
enterprise asset management
compliance
COBIT
ITIL v3
virtual asset
software license
IT asset management
application lifecycle management
Writing for Business
An operating system (OS) is the ________ that, after being initially loaded into the computer by a boot program, manages all the other programs in a computer.
a. program
b. software
c. application
Answer