Jul 15 2019 2:27PM GMT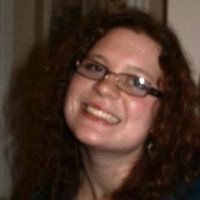 Profile: Kaitlin Herbert
Tags:
A social robot is an artificial intelligence (AI) system that is designed to interact with humans and other robots. Continued…
Quote of the Day
"There are lots of people who have come out and taken a dystopian view that computers are going to ultimately take over the world and wipe us out. Then, there's a more hopeful view, which is that we still – at least for the foreseeable future – call the shots and engage where we choose to and AI acts on our behalf." – Anthony Scriffignano
Learning Center
AI in the legal industry focuses on augmenting research
Robot lawyers are here. Well, not exactly, but lawyers are augmenting their work with content discovery, organization and predictive analytics. AI applications can even offer self-help legal aid that bypasses the need for initial consultations or legal services. Read how AI in the legal industry is transforming legal processes.
Debate over AI in the workforce requires a broad view
From total AI labor domination to simple automated process implementation, gauging the employment impacts of AI in the workforce has never been harder. Every think-piece on the future of work revolves around finding an answer that avoids job loss. But what if we're asking the wrong question?
The steady evolution of RPA to intelligent automation
The evolution of RPA is a long journey, one that started more than two decades ago. While the core function of automation remains the same, the complexity and use cases of RPA have expanded over the years and will likely continue to grow.
How AI process automation helps simplify enterprise workflows
AI process automation tools are helping enterprises make their workflows more intelligent and speed up processes that today are drowning in paper and inefficiency.
Robot social engineering works because people personify robots
Robot social engineering could be a viable attack vector in the future, according to Brittany 'Straithe' Postnikoff, both because of the various social abilities that robots can use and because robot manufacturers don't focus on security.
Trending Terms
artificial intelligence
smart robot
cognitive computing
natural language processing
machine learning
Quiz Yourself
Although some parts of the consumer industry are adept at using artificial intelligence apps practically and profitably, most businesses are slow to ________ and implement AI.
A. except
B. accept
Answer