Jan 16 2018 3:04AM GMT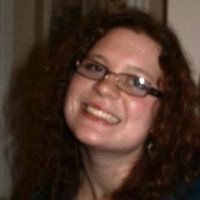 Profile: Kaitlin Herbert
Tags:
A social graph is a diagram that illustrates interconnections among people, groups and organizations in a social network. Continued…
Quote of the Day
"Graph databases can store complex data about how things relate to each other. Social networks typically use this type of data structure." – George Lawton
Learning Center
Three Amazon AI-based projects to get your dev team rolling
Amazon AI-based projects range from easy to difficult and involve many different kinds of data. Experiment with these services to further your AI skills.
Facebook search app boosts graph database architecture to the fore
Graph database technology can surpass relational databases in capturing networks of relationships, which is one reason Facebook turned to graph technology for its new Graph Search app.
Graph technology rivals take Amazon Neptune database in stride
Amazon's Neptune database enters an area of graph technology that includes startups, as well as players long on the trail of a relational data alternative.
A look at the leading operational database management systems
Operational database management systems support the different data requirements of modern applications. Learn what the leading vendors offer.
SQL Server graph database tools map out data relationships
Microsoft added SQL Server graph database features in the 2017 release to streamline the processing and querying of data that can be mapped in graph form.
Trending Terms
social network
Apache Giraph
graph database
graph theory
Graph Search
key-value pair
Writing for Business
Some people join social networking sites but don't ________ them often.
a. frequent
b. visit
Answer