Nov 16 2018 5:39PM GMT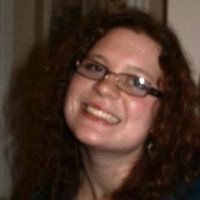 Profile: Kaitlin Herbert
Tags:
Social engineering is an attack vector that relies heavily on human interaction and often involves manipulating people into breaking normal security procedures and best practices in order to gain access to systems, networks or physical locations, or for financial gain. Continued…
Quote of the Day
"The best defense against attackers using social engineering scams is and will always be awareness." – Reda Chouffani
Learning Center
Social engineering scams must be on hospitals' radars
Social engineering scams targeting the healthcare industry are becoming increasingly common. Fortunately, in addition to security software, there are some practical tips that can help combat these types of attacks.
Robot social engineering works because people personify robots
Robot social engineering could be a viable attack vector in the future, according to Brittany 'Straithe' Postnikoff, both because of the various social abilities that robots can use and because robot manufacturers don't focus on security.
Social engineering techniques are becoming harder to stop, experts say
Social engineering techniques have evolved as more personal and corporate information is shared on the Web, leaving enterprise to adopt new training methods to keep data safe.
What is behind the growing trend of BEC attacks?
Business email compromise attacks do not require the use of a malicious payload or URL, making them popular among cybercriminals. Learn more about how to recognize possible BEC attacks.
Phishing threats still dwarf vulnerabilities, zero-days
Email security vendor Proofpoint released its Human Factor 2018 report, which details how phishing threats are evolving and still beating enterprise defenses.
Trending Terms
spear phishing
watering hole attack
scareware
tailgating
penetration testing
security awareness training
remote access Trojan
Quiz Yourself
____ can you trust? Social engineering tactics are so sneaky and phishing attempts are so sophisticated that you're afraid to click a link in an email from your boss or your bank.
a. Who
b. Whom
Answer