Jul 18 2019 8:48PM GMT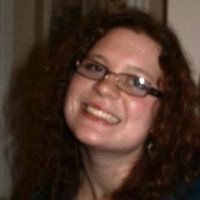 Profile: Kaitlin Herbert
Tags:
Smoke testing, also called build verification testing or build acceptance testing, is nonexhaustive software analysis that ascertains that the most crucial functions of a program work but does not delve into finer details. Continued…
Quote of the Day
"The combination of early smoke tests and later full regression tests lets organization cost-effectively speed application development." – Lubos Parobek
Learning Center
How to meet QA responsibilities during a software tester shortage
Don't abandon QA responsibilities when in the middle of a software tester shortage. Here's when it makes sense to seek out a testing-as-a-service provider or shift QA tasks to developers.
3 ways to test in production promptly and productively
The proliferation of app dev advances, like automation, Agile and DevOps, prompted QA professionals to increasingly test in production. Use these three methods to perform timely and efficient QA in applications' live environments.
Move into better QA with shift left and shift right testing
Traditional QA causes traditional problems — namely, bottlenecks and long bug resolution times. Shift left and shift right testing aim to solve those problems, as these approaches make developers more accountable for code quality and incorporate user feedback.
Software tester roles must embrace code focus
As IT works together on QA and continuous testing takes hold, software tester roles must adapt to understand code and catch bugs early in the process. However, some worry that an overemphasis on code will erode traditional QA expertise.
Why DevOps development depends on continuous testing
Continuous testing isn't the sole responsibility of QA and IT ops professionals. If DevOps teams really want to operate at peak efficiency, then development must evolve and absorb some of the testing load.
Trending Terms
quality assurance
integration testing
unit testing
continuous integration
regression testing
Testing as a Service
Quiz Yourself
Treating testing as a ________ rather than something that should be done continuously throughout software development is a recipe for defective software.
A. phase
B. faze
Answer