Feb 1 2017 4:23PM GMT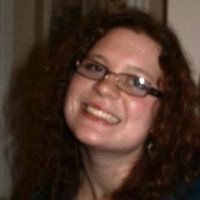 Profile: Kaitlin Herbert
Tags:
A smart hard hat is a rigid protective helmet with embedded sensors. The hat provides workers in construction and related industries with additional safety controls made possible through technology. Continued…
Quote of the Day
"Engineering and construction environments see great potential in wearables, where people such as warehouse technicians can use wearables to receive instant alerts about potential hazards, while keeping hands and eyes independent of their devices." – Kelly M. Stewart
Learning Center
Look to the future of the wearable technology trend
The wearable technology trend has caught on with smartwatches and virtual reality headsets. This tech has the potential to break through the enterprise wall.
What's the next big thing in the wearable device market?
The latest wearable devices aim to be functional and fashionable. From watches and glasses to jeans and suits, find out what's next for the wearable device market.
Personal safety devices: A unique opportunity for wearable technology
Personal safety devices that track user location and send alerts for emergency assistance stand as a unique opportunity for the wearable technology market.
Seven ways to manage and secure business wearables
Wearable devices will be flying off the shelves in 2015, and IT admins need to figure out how to use EMM to manage business wearables.
Augmented reality technology still 'experimental' in the enterprise
Uses for augmented reality technology are few and far between right now, but the potential is growing. Learn where the AR market stands today and how companies can plan for this emerging technology.
Trending Terms
embedded device
smartwatch
active sensor
wearable computer
smart antenna
Writing for Business
Construction workers can use smart hard hats to detect _______ dangers and monitor their conditions and surroundings.
A. every day
B. everyday
Answer