Feb 7 2017 10:14PM GMT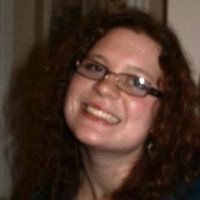 Profile: Kaitlin Herbert
Tags:
A smart city is a municipality that uses technology to increase operational efficiency, disseminate information to residents and visitors and improve the quality of government services. Continued…
Quote of the Day
"Dubai has emerged as one of the few places in the Middle East to offer smart city benchmarks, and its evolution will be closely watched." – Edward Banda
Learning Center
The evolution of smart Dubai
Aisha Bin Bishr, director general at Smart Dubai Office, discusses how Dubai is evolving as a smart city with the support of local telecoms provider Du.
Building a smart city: It takes a village
Building a smart city in which government, businesses and residents will prosper requires just the right mix of vendors, technologies and standards.
Three steps towards a hierarchy of needs for smart cities
Smart cities face challenges around network connectivity, standardization and data governance, say IoT experts, and these needs must be met for them to flourish.
Tel Aviv: A smart city where community engagement is the measure of success
Like many locations across the world, Tel Aviv is using the latest technologies to create a smart city.
Get smart about data integration for a truly smart city
To avoid ending up siloed, city leaders should plan ahead and create a blueprint of how they want data to integrate and flow in their smart city.
Trending Terms
control network
advanced analytics
database management system
strategic innovation
Internet of Everything
data democratization
Writing for Business
In the United States, smart city deployments are often funded as pilots, _______ this is not always made clear to taxpayers.
A. though
B. although
Answer