Mar 27 2017 3:39PM GMT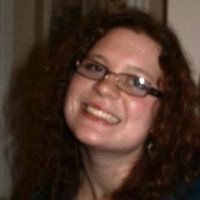 Profile: Kaitlin Herbert
Tags:
Slack software is cloud-based collaboration software suite. Originally founded in 2009 as a chat tool for a now-defunct gaming technology, Slack has gained currency among enterprises and is broadening into a collaboration platform with capabilities beyond just messaging. Continued…
Quote of the Day
"Modern teams recognize the value that modern collaboration platforms bring to them through centralized communication and support of free-form and fluid interactions for users, while still having access to corporate data and apps." – Reda Chouffani
Learning Center
Seven features to consider when picking enterprise collaboration tools
From integration to automation, there is a lot to deliberate when choosing enterprise collaboration tools. Here is a breakdown of what to consider.
Consider consolidating your collaboration features
As more unified communications platforms offer more collaboration features, businesses need to consider consolidating some services.
Team chat apps: Please talk amongst yourselves
Team chat apps such as Slack and Cisco Spark can play an important role in providing a sense of cohesion within organizations.
Slack vs. Microsoft Teams: Which is best for enterprise collaboration?
Both Slack and Microsoft Teams are trying to gain the upper hand among workers as the leading enterprise collaboration platform.
Why Slack collaboration catches on where others can't
The Slack collaboration tool features fit many business users' work processes and integrates with other apps.
Trending Terms
collaboration platform
enterprise collaboration
Yammer
Microsoft Teams
ChatOps
Writing for Business
Management chose Slack to encourage communication ________ the company's marketing team and its sales team.
A. between
B. among
Answer