Oct 30 2017 2:13PM GMT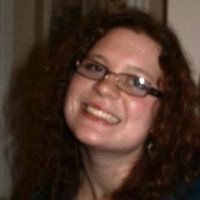 Profile: Kaitlin Herbert
Tags:
Skill-based routing (SBR) is a component of automatic call distributor (ACD) systems that filters and directs incoming inquiries to call center agents with the most applicable skill sets. Continued…
Quote of the Day
"It is both more efficient and more effective to send billing inquiry calls to agents who have the best skills and training to provide accurate answers related to billing." – Scott Sachs
Learning Center
Nine skills every call center agent job requires
From problem-solving to flexibility, here are the top nine skills call center agent job candidates should possess.
Call routing practices focused on customer journey
Demographic-based call routing can potentially give customers specific help based on their unique attributes and improve the customer journey in a contact center environment.
Five contact center automation tools you should know about
Self-service, skill-based routing and knowledge management software are just a few examples of contact center automation tools benefiting agents.
With Amazon Connect, AWS puts experience to work in contact center space
Amazon Connect hopes its cloud-based, pay per minute strategy earns a chunk of the nearly $10 billion contact center market.
Should you use demographics in contact center agent routing?
Contact center agents can become more effective on customer service calls if companies enlist demographic-based routing.
Trending Terms
automatic call distributor
call center
average handle time
contact center software
call center agent
Writing for Business
The question on everyone's _____ is how to improve customer experience and cut costs at the same time.
a. minds
b. mind
Answer