Sep 4 2019 7:07PM GMT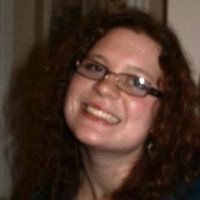 Profile: Kaitlin Herbert
Tags:
A SIPOC (suppliers, inputs, process, outputs, customers) diagram is a visual tool for documenting a business process from beginning to end prior to implementation. Continued…
Quote of the Day
"Two tools are useful when doing a value stream map: a SIPOC (suppliers, inputs, process, outputs, customers) diagram, or a visual representation of the business process from start to finish, and a voice-of-the-customer (VOC) document." – Gary Case
Learning Center
Value stream mapping vs. process mapping to drive process innovation
Figuring out how an existing business process actually works is the first and most important step toward improving it. Here, experts explain how using value stream mapping vs. process mapping can help.
IT service automation: A global CIO learns from a millennial
In this first of a series on IT service automation, a global CIO has an 'uberization' about how he needs to change enterprise services.
Digital transformation framework: Bridging legacy apps to new tech
One facet of a digital transformation framework involves finding a way to expose legacy app data and functionality within a new environment. Find out how.
How to use value stream mapping tools, CSI to improve business processes
Value stream mapping tools and CSI models examine key performance indicators and metrics to set objectives to improve business processes. The aim: Reduce total lead time and boost productivity.
MIT Sloan: Finding your digital business model
What is your company's digital business model? Stephanie Woerner, a research scientist at MIT Sloan, lays out four distinct types and the challenges associated with each.
Related Terms
business process
continuous improvement
DMAIC
Six Sigma
business process improvement
value stream mapping
Quiz Yourself
As change is constant, you should have a process for ______ improvement of your controls and compliance efforts.
A. continual
B. continuous
Answer