Jun 8 2017 8:59PM GMT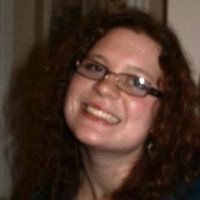 Profile: Kaitlin Herbert
Tags:
Single sign-on (SSO) is a session and user authentication service that allows an end user to provide one set of login credentials (such as name and password) and be able to access multiple applications. Continued…
Quote of the Day
"With the centralized identity management systems included in many of today's SSO platforms, IT departments can enforce security policies, manage users and oversee any subscriptions users have associated with their specific cloud accounts, all from one place." – Reda Chouffani
Learning Center
Users' SSO information at risk after OneLogin security breach
Following a OneLogin security breach, customers were alerted that their data was affected, but the company was stingy with the details of what happened.
Use single sign-on technology to integrate mobile app access
Single sign-on technology can help IT provide access to third-party apps for employees and to internal apps for customers or partners. And identity federation takes things one step further.
Benefits of single sign-on in healthcare
Medical professionals troubled by remembering passwords for different systems and applications would appreciate the benefits of single sign-on platforms.
Enterprise SSO: The promise and the challenges ahead
Enterprise SSO must now adapt to cloud-related services plus mobile employees. This technical tip explains what's changed and how infosec pros can cope.
The best SSO for enterprises must be cloud and mobile capable
The best SSO for enterprise use must tackle the complexities that mobility and cloud services like identity as a service present.
Trending Terms
Kerberos
SAML
two-factor authentication
OpenID
social login
IDaaS
Writing for Business
The credit union website uses two-factor authentication to protect _____ members.
a. their
b. its
Answer