Jan 25 2019 8:24PM GMT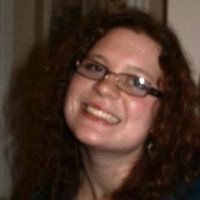 Profile: Kaitlin Herbert
Tags:
A single pane of glass is a management console that presents data from multiple sources in a unified display.
Quote of the Day
"Single pane of glass application monitoring is an IT myth on par with Bigfoot: frequently mentioned, constantly sought after and equally as elusive." – Brian Kirsch
Learning Center
Detroit Symphony tunes up performance on Scale Computing HC3
Scale Computing HC3 hyper-converged appliances and the vendor's history with video surveillance storage proved a good match for Detroit Symphony Orchestra's need for simple administration and video archiving.
Single pane of glass for multi-cloud management still elusive
Multi-cloud management is no easy task, and enterprises still search for that elusive single-pane-of-glass tool. Are providers and third-party vendors close to making it a reality?
Hybrid cloud trends offer lessons for potential adopters
Hybrid cloud trends are garnering more attention, and IT administrators who want to adopt the technology should use these tips to prepare for hybrid cloud deployment and migration. A need for workload flexibility drives most hybrid cloud use cases, but admins must carefully plan their approach.
IT operations dashboard efforts strive for single pane of glass
A unified and intuitive IT operations dashboard for app monitoring is a viable possibility, but for all the demand, it often still remains out of reach.
Embrace automation in a hybrid cloud deployment: Free chapter
A hybrid cloud deployment introduces a lot of IT complexity — but automation, when properly implemented, helps simplify management. Use this free chapter from The Evolution of Cloud Computing by Clive Longbottom to keep your hybrid environment running smoothly.
Trending Terms
sysadmin
dashboard
data visualization
OLAP dashboard
unified computing system
converged infrastructure
Quiz Yourself
An executive can _______ a business intelligence dashboard to get an up-to-the moment snapshot of how some element of the business is performing.
a. use
b. utilize
Answer