May 8 2017 1:34AM GMT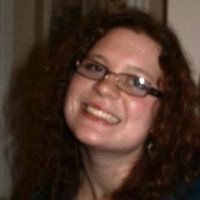 Profile: Kaitlin Herbert
Tags:
Signaling System 7 (SS7) is an international telecommunications standard that defines how network elements in a public switched telephone network (PSTN) exchange information over a digital signaling network. Continued…
Quote of the Day
"Everyone's accounts protected by text-based two-factor authentication, such as bank accounts, are potentially at risk until the FCC and telecom industry fix the devastating SS7 security flaw." – Rep. Ted Lieu (D-Calif.)
Learning Center
SS7 vulnerability allows attackers to drain bank accounts
An SS7 vulnerability was exploited to steal money from German bank accounts. Plus, an Intel AMT flaw exposes millions to security risk and more.
Can eavesdropping over the SS7 protocol be prevented?
Researchers have found the SS7 protocol used for phone communications is insecure. Can the threat be mitigated?
Security flaw exposes billions of mobile phone users to eavesdropping
Hackers, fraudsters, rogue governments and unscrupulous commercial operators are exploiting flaws in the architecture of the mobile phone signaling system known as SS7.
Mobile phone users at risk as hackers bug and track victims
An investigation by an Australian TV show demonstrates how hackers based thousands of miles away in Germany were able to record the calls of an Australian senator and track his movements.
Trending Terms
PSTN
out-of-band signaling
man-in-the-middle attack
SS7 attack
SIGTRAN
in-band signaling
Writing for Business
The seminar covered an introduction to the _________ wireless protocols.
a. principal
b. principle
Answer