Jan 8 2018 4:14PM GMT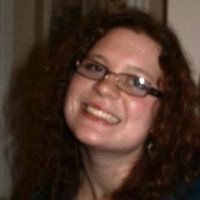 Profile: Kaitlin Herbert
Tags:
Security information and event management (SIEM) is an approach to security management that combines SIM (security information management) and SEM (security event management) functions into one security management system. Continued…
Quote of the Day
"SIEM as a utility is the answer to enterprises' questions about how to grow strategically at scale, while not compromising safety and soundness." – A.N. Ananth
Learning Center
2018 prediction: Why that smart fish tank hack should have you swim to SIEM
Remember the smart fish tank hack in 2017? IoT attacks are sophisticated, and they're here. Learn how SIEM as a utility can help keep your enterprise safe.
Is your fish tank listening? A roadmap to dipping your toes in the IoT waters
As enterprises adopt IoT devices and manufacturers develop enterprise tools, there is a shared responsibility to ensure data is fortified against attacks.
The tug of war between user behavior analysis and SIEM
User behavior analysis features appear in a range of information security technologies, and the trend is expected to continue.
How to find the best SIEM system for your company
Learn to locate the best SIEM system for your organization by reading this overview of the latest SIEM tech developments.
Will it last? The marriage between UBA tools and SIEM
In this issue of 'Information Security' magazine, we look at SIEM, UBA tools and considerations for effectively implementing user behavior analytics.
Trending Terms
security information management
correlation engine
PCI DSS
APT
user behavior analytics
security event
Writing for Business
The number of security holes found during the penetration test left _________ shaken.
a. the CSO and me
b. the CSO and I
c. the CSO and myself
Answer