May 22 2017 5:25PM GMT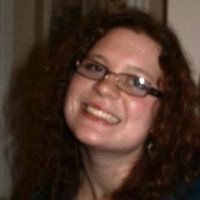 Profile: Kaitlin Herbert
Tags:
The seven wastes are categories of unproductive manufacturing practices. Continued…
Quote of the Day
"Lean methodologies are centered around learning: from your customers, your data and from every line of code you build and put in front of customers." – Christopher Ward
Learning Center
Comparing development methodologies: Agile vs. DevOps vs. Lean Startup
If comparing development methodologies is getting to be a bit much, expert Christopher Ward has the answer. Here's his take on Agile, DevOps and Lean.
How can lean manufacturing concepts be used with MRP and ERP?
Lean manufacturing concepts use a pull technique, while MRP and ERP use push. Can these opposing concepts play nice?
Smart manufacturing technology is a dumb idea without good leadership
The CEO of Miller Ingenuity explains why the smart manufacturing technology revolution demands an educated workforce and respectful leadership.
A DevOps primer: Start, improve and extend your DevOps teams
Turning to DevOps teams may seem to be the logical next step for your enterprise. This guide covers best strategies from start to finish.
Go beyond Agile, or miss out on the fourth industrial revolution
IT leaders must go beyond Agile if they aim to take advantage of the fourth industrial revolution.
Trending Terms
just-in-time manufacturing
lean programming
Toyota Way
kaizen
agile software development
DevOps
Writing for Business
Taiichi Ohno studied supermarket operation for _______ before developing Toyota's rules for lean production.
a. awhile
b. a while
Answer