Apr 7 2017 9:22PM GMT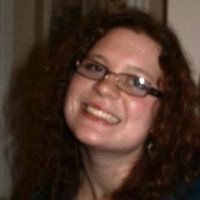 Profile: Kaitlin Herbert
Tags:
Session Initiation Protocol (SIP) is a signaling protocol used for initiating, maintaining, modifying and terminating real-time sessions that involve video, voice, messaging and other communications applications and services between two or more endpoints on IP networks. Continued…
Quote of the Day
"Because of SIP's flexibility and extensibility, it quickly gained momentum among early vendors of IP telephony systems — particularly those offering platforms for hosted telephony services." – Irwin Lazar
Learning Center
H.323 vs. SIP: What's the difference?
Look at the differences of H.323 vs. SIP in this comparison of two primary VoIP and multimedia IP standards.
Update session border controllers routinely for secure SIP trunking
Session border controllers play an important role to secure SIP trunking deployments, but they need constant updates to remain effective.
Avoid these four SIP deployment pitfalls
Learn the four pitfalls organizations must avoid for a successful SIP deployment, from hidden fees to improper firewall configuration.
Test your SIP trunking service IQ
This quiz tests your knowledge of SIP trunking services, from the benefits to security to choosing a provider. Take our quiz to see how well you know SIP trunking.
What are the cost benefits of SIP trunking?
Gartner analyst Sorell Slaymaker discusses the cost benefits of SIP trunking and what enterprises can do to maximize their cost savings during negotiations with a provider.
Trending Terms
Internet Engineering Task Force
SIP trunking
Real-Time Transport Protocol
unified communications
OSI
VoIP
Writing for Business
As the prevalence of VoIP increases, so ____ the number of attempts to exploit it.
a. do
b. does
Answer