Jul 17 2018 9:21PM GMT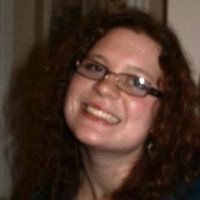 Profile: Kaitlin Herbert
Tags:
Session Initiation Protocol (SIP) is a signaling protocol used for initiating, maintaining, modifying and terminating real-time sessions that involve video, voice, messaging and other communications applications and services between two or more endpoints on IP networks. Continued…
Quote of the Day
"Deciding between a centralized or distributed SIP service deployment depends largely on an organization's UC architecture and infrastructure, as well as the layout of the business as a whole." – Michael Brandenburg
Learning Center
H.323 vs. SIP: What's the difference?
Look at the differences of H.323 vs. SIP in this comparison of two primary VoIP and multimedia IP standards.
Update session border controllers routinely for secure SIP trunking
Session border controllers play an important role to secure SIP trunking deployments, but they need constant updates to remain effective.
Avoid these four SIP deployment pitfalls
Learn the four pitfalls organizations must avoid for a successful SIP deployment, from hidden fees to improper firewall configuration.
Is the virtual SBC market poised for rapid growth?
Session border controllers offered as a service could cut costs for enterprises and provide additional deployment options. But is a virtual SBC right for you?
How do you choose your SIP service deployment model?
Choosing the right SIP service deployment model can be tough. Expert Michael Brandenburg explains how to choose between centralized and decentralized SIP.
Trending Terms
IETF
RTP
telephony
unified communications
primitive
SIP trunking
Quiz Yourself
There are a number of methods you can use to capture VoIP calls ___ a LAN.
a. off
b. off of
Answer