Aug 13 2019 4:15PM GMT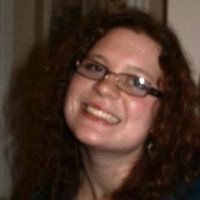 Profile: Kaitlin Herbert
Tags:
Service-oriented architecture (SOA) is a software development model for distributed application components that incorporates discovery, access control, data mapping and security features. Continued…
Quote of the Day
"SOA and microservices often differ more on implementation than on principle." – Tom Nolle
Learning Center
API workflow design patterns for microservices scenarios
Workflow orchestration is fundamental for multicomponent applications. Often, the first step in designing a microservice application is to decide from a number of API workflow design patterns.
5 basic SOA principles that still apply to microservices
Microservices represent a shift in application development and management practices, but the old SOA principles haven't gone far. While the particulars of implementation may have changed, the fundamental goals of microservices and SOA remain the same.
The fundamental differences between microservices and SOA
While many basic principles carry over, there are still many nuances between microservices and SOA. Find out what SOA developers should know about working with microservices and how to seamlessly make a transition from the monolith.
How integration platform as a service stacks up against PaaS and SaaS
Integration platform as a service is similar to its more well-known counterparts, SaaS and PaaS, but software teams must make an important distinction around how they intend to use these services.
Microservices vs. SOA: Quiz yourself on the great debate
How much do you know when it comes to the microservices vs. SOA debate? Take this quiz and test your knowledge on the architectural approaches.
Trending Terms
SOAP
SOA registry
enterprise service bus
microservices
service-oriented management
SOA networking
Quiz Yourself
If you're not _______ well-versed in microservices and containers, you're behind the pack.
A. already
B. all ready
Answer