Feb 15 2017 5:38PM GMT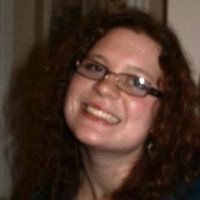 Profile: Kaitlin Herbert
Tags:
Serverless computing is an event-driven application design and deployment paradigm in which computing resources are provided as scalable cloud services. Continued…
Quote of the Day
"It's always been black magic how you distribute infrastructure costs, even in the data center among applications. It's an advantage for serverless from a business perspective." – Aater Suleman
Learning Center
Serverless deployment spells fresh opportunities for IT ops
Serverless deployment will become a tool for IT ops pros to offer developers alongside traditional infrastructures.
Serverless computing helps enterprises reduce cloud resource worries
Enterprises are embracing serverless computing due to its reliability and cost efficiency, using options such as AWS Lambda, Google Functions and Azure functions.
The outlook for cloud computing 2017? Lower costs and more options
In cloud computing 2017, there will be less — like serverless computing and lower prices — as well as more, like containers, analytics and storage
Public cloud vendors jump on serverless computing bandwagon
Serverless computing platforms, such as AWS Lambda, offer great potential as providers jump on the bandwagon — but proceed with caution.
Serverless showdown: Microsoft Azure Functions vs. AWS Lambda
Compare Microsoft Azure Functions vs. AWS Lambda pricing, as well as capabilities for containers, triggers and more.
Trending Terms
event driven architecture
AWS Lambda
event handling
PaaS
NoOps
IaaS
composable infrastructure
Writing for Business
Serverless computing can significantly bring down costs since you're not paying for servers 24/7, _________ of whether they are actively serving requests.
A. irregardless
B. regardless
Answer