Jun 19 2017 2:33PM GMT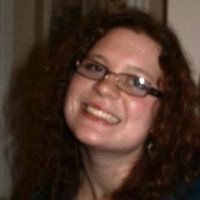 Profile: Kaitlin Herbert
Tags:
A serverless backup is a type of network-based backup that seeks to limit the role of production servers in backup procedures. Continued…
Quote of the Day
"Serverless backups offload the backup overhead from production servers while also helping to expedite the backup process." – Brien Posey
Learning Center
Serverless architectures offer more than a catchy buzzword
To understand the innovation behind serverless architectures, start by exploring the abstraction and scalability benefits they delivers over traditional infrastructure.
An introduction to serverless backups
A serverless backup is a general term for a backup in which a production server is not involved (or is minimally involved) in the backup process. Taking production servers out of the backup process can increase backup efficiency. This tip outlines how serverless backups are performed today.
Serverless deployment spells fresh opportunities for IT ops
Serverless deployment will become a tool for IT ops pros to offer developers alongside traditional infrastructures.
FAQ: Serverless backup
Our site experts define serverless backup, explain the difference between LAN-free backups and serverless backups, and tell how to design a server-free backup architecture.
Function as a service, or serverless computing: Cloud's next big act?
What is function as a service, aka serverless computing, and why do CIOs need to know about it?
Trending Terms
storage area network
disk image
Dell EMC NetWorker
image-based backup
serverless computing
storage snapshot
Writing for Business
Serverless computing can significantly bring down costs since you're not paying for servers 24/7, _________ of whether they are actively serving requests.
A. irregardless
B. regardless
Answer