May 17 2018 5:40PM GMT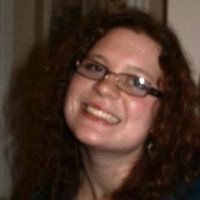 Profile: Kaitlin Herbert
Tags:
Self-service business intelligence (SSBI) is an approach to data analytics that enables business users to access and work with corporate data even though they do not have a background in statistical analysis, business intelligence (BI) or data mining. Continued…
Quote of the Day
"Whereas guided discovery tools operate with a preset collection of data and metrics, self-service BI tools enable business users to add data and define new metrics when performing analysis without IT intervention." – Rick Sherman
Learning Center
Seven good data visualization practices for visual integrity
With more users involved in the BI and analytics process, it's imperative that they follow good data visualization design practices to ensure that the data being presented can be interpreted accurately. These steps can help maintain visual integrity in charts and other infographics.
Self-service BI best practices: 5 dos and don'ts
In this SearchCIO video, Wayfair's Nathan Kollett enumerates the dos and don't's that make up self-service BI best practices.
Get the most out of your data, reap the benefits of BI tools
What do you do with all that enterprise data? Crunch, examine, explore, and contextualize the numbers, and experience the business benefits of BI tools.
New Qlik CEO Mike Capone outlines his business strategy
New Qlik CEO Mike Capone says the company has to tout its success stories more to stay relevant in a competitive self-service analytics market.
Expert: For BI, you must know the data integration process
Cloud, self-service and architecture are the focus as consultant Rick Sherman reviews pressing trends of the day. Top of all is the data integration process.
Trending Terms
statistical analysis
data mining
data mart
embedded BI
data governance
Qlik
Writing for Business
The user-training for the new business intelligence software was extensive, in the hopes that employees would be __________ by the change.
A. unphased
B. unfazed
Answer