Nov 6 2017 8:56PM GMT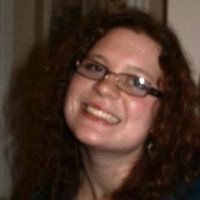 Profile: Kaitlin Herbert
Tags:
Secondary storage is used to protect inactive data written from a primary storage array to a nonvolatile tier of disk, flash or tape. Continued…
Quote of the Day
"A secondary storage system should restore data quickly and not be impacted by delivering other services at the same time." – Chris Evans
Learning Center
Secondary data storage: A massively scalable transformation
Interactive, online secondary data storage is making more data directly available to end users and maximizing flash investments.
Navigate the secondary storage system market with these five factors
Data recovery and performance are among the secondary storage system areas you'll need to analyze when selecting a provider in this new technology market.
A cure for secondary data storage services blues
Secondary data storage vendors need to evolve their products to provide granular data management within converged secondary storage.
Hyper-converged platforms grow to include secondary storage space
Storage vendors are leveraging existing technologies to build products to help hyper-converged systems tackle secondary storage.
Cohesity converged secondary storage adds automation
Cohesity software for converged secondary storage includes an automated policy engine for cloud archiving, data encryption and multisite replication.
Trending Terms
primary storage
nonvolatile storage
data migration
tiered storage
SSD
storage snapshot
Writing for Business
Servers equipped with flash storage are increasingly common and can _________ reduce latency.
a. farther
b. further
Answer