Jan 4 2018 5:38PM GMT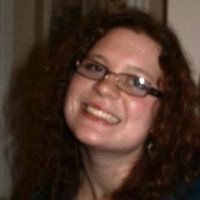 Profile: Kaitlin Herbert
Tags:
Software-defined WAN (SD-WAN) is a technology that distributes network traffic across wide area networks (WAN) that uses software-defined networking (SDN) concepts to automatically determine the most effective way to route traffic to and from branch offices and data center sites. Continued…
Quote of the Day
"Over time, SD-WAN will provide enhanced support for IoT, mobility — like Wi-Fi and 5G — and evolve toward the concept of the software-defined branch." – Lee Doyle
Learning Center
Cloud culture calls for flexible networks
Cloud-based workloads demand more flexibility, so how can businesses rethink their WAN strategies to accommodate this.
SD-WAN 2.0: What SD-WAN trends to look for in 2018
SD-WAN technology will continue to mature in 2018, but here are some of the major SD-WAN trends to keep an eye out for in the future.
What are the top SD-WAN management concerns?
SD-WAN deployments are increasing, but IT pros still have concerns about SD-WAN management. Expert Lee Doyle addresses some of the most common issues.
SD-WAN explained: Getting your questions answered
Read this compilation of questions and answers about SD-WAN, explained by SearchSDN experts. And let us know what SD-WAN questions you have.
How does a managed SD-WAN service work?
Networking expert John Burke discusses managed SD-WAN services and why providers hope offering such services to customers will win them a piece of the SD-WAN pie.
Trending Terms
overlay network
WAN optimization
IPsec
MPLS
VoIP
hybrid WAN
Writing for Business
There are a number of methods you can use to capture VoIP calls ___ a LAN.
a. off
b. off of
Answer